Event program : Concert
Event Line up :
AC/DC
The Hives
Kingswood
AC/DC's Line up :
-Singer : Brian Johnson

-Lead Guitar : Angus Young

-Rhythm Guitar : Stevie Young

-Bass Guitar : Cliff Williams

-Drums : Chris Slade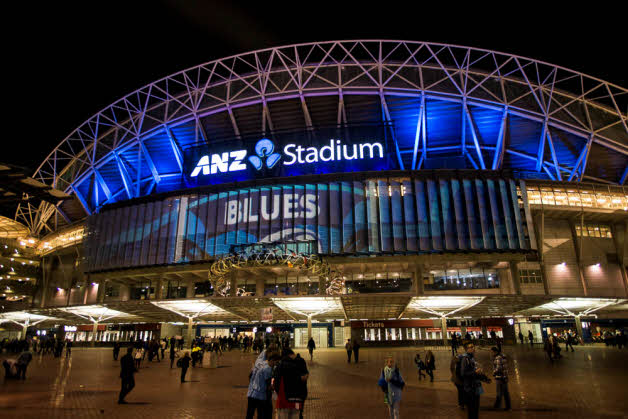 Second concert à Sydney, la ville où tout a commencé.

Ce soir, un autre concert à la couleur particulière, dans cette ville qui accueilla la famille Young partie d'Ecosse en 1963. Avec à l'affiche, après de longues semaines de spéculations (on a évoqué Jet et Silverchair), les suédois de The Hives et le groupe originaire de Melbourne Kingswood en opener. Avec Stevie et le retour de Chris en Australie 24 ans après, et pour la première fois évidemment, un absent de marque, Malcolm.
Go AC/DC go !



Setlist :
Shoot To Thrill
Hell Ain't a Bad Place To Be
Play Ball
Dirty Deeds Done Dirt Cheap
High Voltage
Rock'n'Roll Train
Baptism By Fire
Sin City
Shot Down In Flames
T.N.T.
Whole Lotta Rosie
Let There Be Rock
Highway To Hell
For Those About To Rock
Média :
Photos et review :

© H2AC-DC.COM - May not be reproduced without written permission of Highwaytoacdc.com, contact@highwaytoacdc.com